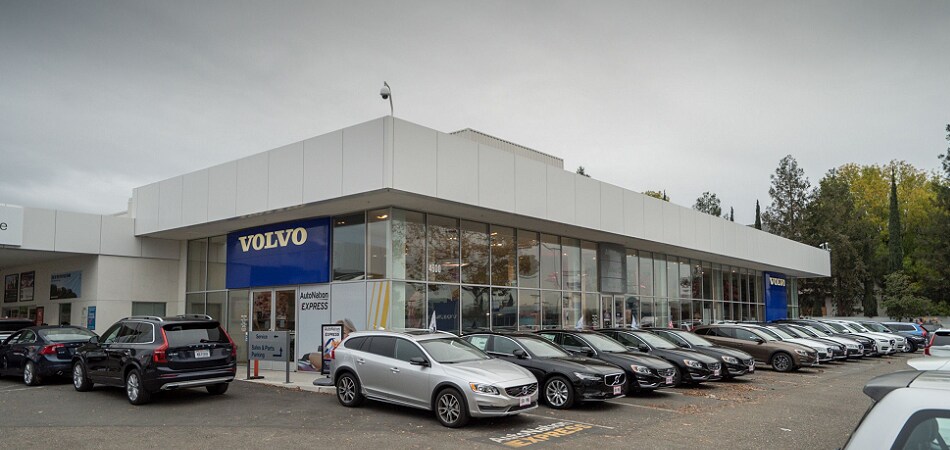 Cupertino 

Volvo Cars 

Dealer

It's nice to know you can drop in at AutoNation Volvo Cars San Jose to see any of the Volvo Cars you've spotted at the Inventory pages of our site. Then, reserve your car online or call us to schedule a test-drive. We can hold the vehicle for up to two days for you. You'll be able to inspect the car inside and out and test out its driving performance. You can also get assistance from our dedicated staff in the areas of Finance, Sales, and Service during your visit. We do enjoy handing Cupertino residents the keys to their new cars, and often recommend a five-star celebratory dinner, as the community is teeming with places worthy of celebration. We challenge you to find a better aged steak than the ones you get at

Alexander's

, the steakhouse that draws celebrities like moths to a flame. If you've never been, you have to go at least once to see why it's Silicon Valley's Number One Steakhouse. 
New & Pre-Owned Volvo Cars
Do you already have a good idea of which new or pre-owned Volvo you'd like to get? Or, maybe you're still learning about all the different Volvo sedans, wagons, and SUV's that are in stock. A good way to break it down further is to compare multiple Volvo models at once. This way you can see at-a-glance each vehicle's features and arrive at your decision much sooner. Our website is a fantastic resource for gleaning information like this. The perfect place for you to narrow your list of possible Volvo selections down and clear your head is Fremont Older Open Space Preserve. This hiker's paradise has panoramic vista views of the Santa Clara Valley from Hunter's Point, and a variety of shorter or longer and more challenging trails for hikers of all skill levels. This nature preserve is friendly to dogs and horse-back riders, as well as bicyclists.  From canyons to open hay fields and steep ridges, the variety of terrains will not disappoint. 
Volvo Cars Service & Parts Near Cupertino
Play it safe and play it smart by adhering to your manufacturer's recommended guidelines on routine car maintenance. You can knock off each service visit in conveniently-scheduled blocks of time, while relaxing. Take advantage of your time with us to ask any questions to eliminate any confusion about the mechanics of the service your Volvo is having. Our factory-trained and certified Volvo service technicians can break it down for you into everyday language. Tip: You don't have to wait in our Service Center during your  visit. Dash out into Cupertino and have some fun. One trip is all it takes to get hooked at Deep Cliff Golf Course. Golf is remarkably that much more fun in the center of Cupertino. Play 18 holes as you wind your way along the creek and take in the unsettling beauty of all the nature that surrounds you.


Visit AutoNation Volvo Cars San Jose
4600 Stevens Creek Blvd.
, 
San Jose
, 
CA 

95129
Just looking today? We respect that. Take your time to browse through the lot, and only satisfy your curiosity with an occasional question directed at our helpful staff. Did you know you can also sell your current car to us? Right now you can use this website to get the trade-in value of your car. In this way you can use your current car as leverage to your next Volvo. Keep this in mind and consider that life today is a daily exercise in the art of multi-tasking. When was the last time you made time for yourself, completely unplugged and off-the-grid?
The Art of Living Foundation
may be a stop you'll want to consider. Let the wise teachers here instruct you in the ways of yoga and meditation with tools and techniques you can incorporate into your everyday life for the ultimate stress relief.