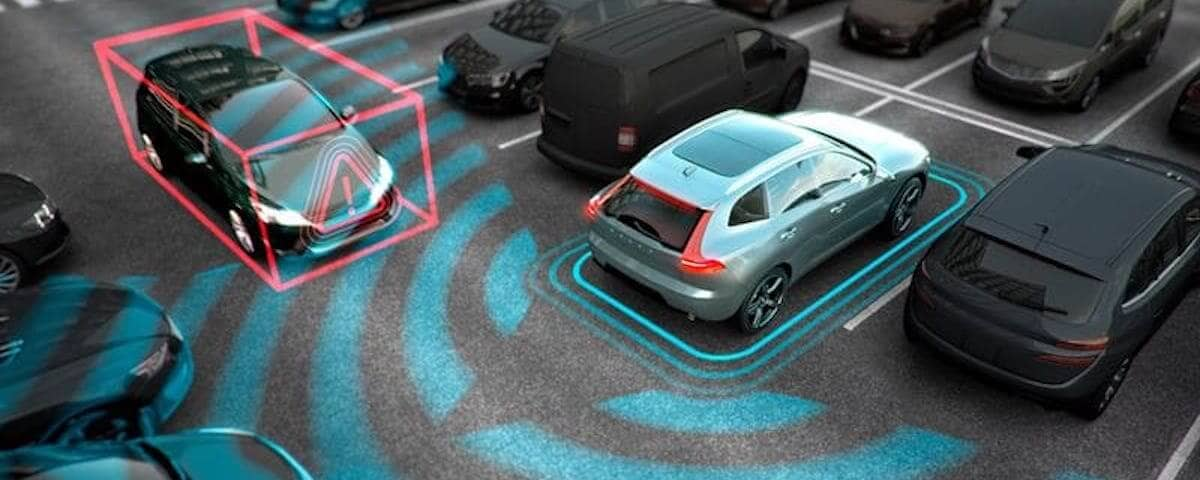 What Is Volvo Cross Traffic Alert?
Volvo Cross Traffic Alert is a high-tech safety system that can detect oncoming vehicles, bicycles, and even pedestrians behind the vehicle. By using radar units mounted in the rear bumper, this early-detection system can prevent rear collisions when backing up, even in crowded areas and low-light conditions.
When it comes to low-speed collisions, driveways and parking lots are some of the most notorious areas around. With limited visibility from the driver, and oftentimes increased pedestrian and vehicle traffic, simply backing up out of a space can be extremely stressful. The Volvo Cross Traffic Alert system, however, takes the stress and hassle out of this everyday process.
How Cross Traffic Alert Works
Using the powerful radar sensors, Volvo Cross Traffic Alert can scan up to 100 feet away for vehicles, and will detect pedestrians and bicycles at closer ranges. This system is automatically engaged when the vehicle is placed in reverse, and will immediately begin scanning the environment. If a vehicle or pedestrian is identified, an audible alert is played over the speakers, as well as a visual alert on the dashboard telling the driver to stop. If a collision is deemed high-risk, the system can even apply the brakes automatically to avoid an accident. With Volvo Cross Traffic Alert system, you won't ever have to worry about backing up ever again!
New Volvo Vehicles With Cross Traffic Alert
Volvo Cross Traffic Alert is one of the most important safety technologies for low-speed driving. This incredibly beneficial technology is now an available option for most new Volvo Cars and SUVs. For 2023, Cross Traffic Alert is available for all new Volvo cars and SUVs equipped with the optional Premium Package. For more information about the Volvo Cross Traffic Alert system, or one of the many other Volvo technologies, feel free to contact us at (408) 758-5501 to speak with one of our friendly and knowledgeable teammates. While you're here, be sure to explore our current inventory of new Volvo cars and SUVs for sale in San Jose.