What Are Volvo Orthopedic Seats?
Volvo Orthopedic Seats are simply some of the most comfortable and supportive automotive seats available. Designed in part by orthopedic surgeons, these seats offer incredible comfort and support. Best of all, these orthopedic seats are offered on each and every Volvo car and SUV for sale today.
When it comes to automobiles, seat design is often overlooked by consumers. While most people are concerned about the materials or memory functions, few consider the health benefits of a properly designed seat. For long road trips or commutes, there really is nothing worse than a bad seat. Fortunately, the designers at Volvo care about not only the fine materials of their seats but their overall design and health benefits, too.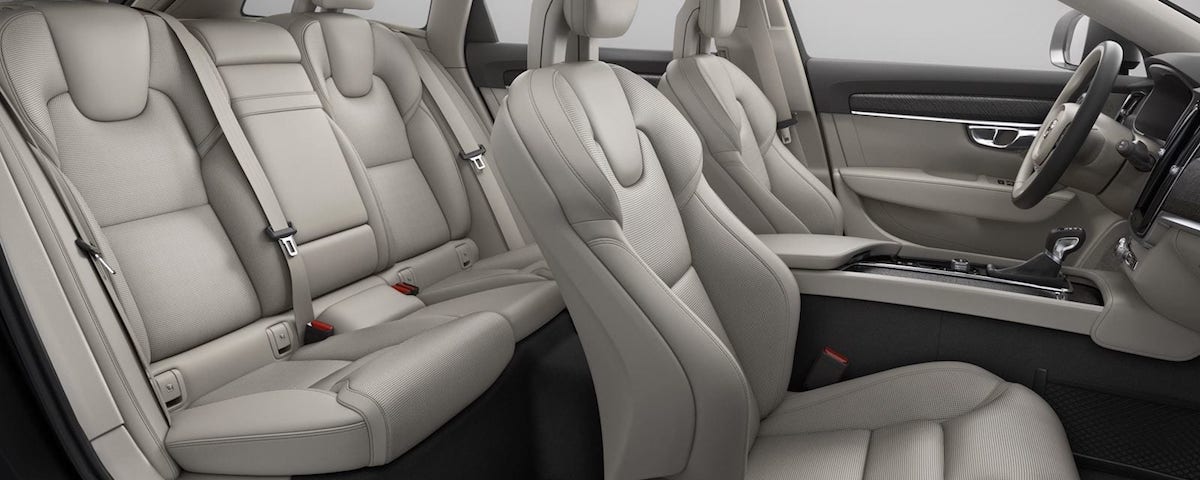 Designed by Orthopedic Surgeons
Since the 1960s, Volvo has collaborated with orthopedic surgeons to help design their car and SUV seats. Working with the Chalmers University of Technology in Sweden, Volvo has since produced some of the most comfortable and supportive seats on the market. Unlike a typical car seat, which is often designed for cost and aesthetics, Volvo Orthopedic Seats are specially designed to maximize support for the spine and skeletal system. By reducing pressure, hunching, and shoulder strain, these seats allow for an incredibly comfortable driving experience, no matter the distance.
New Volvo Vehicles with Orthopedic Seats
Having been pioneers of orthopedic seat technology, and producing them for nearly 60 years, Volvo is proud to offer these seats across their entire vehicle lineup. For more information about Volvo Orthopedic Seats, or any other new Volvo technology, call us anytime at (408) 758-5501 to speak with one of our friendly and knowledgeable teammates. Also be sure to check out our full inventory of new Volvo cars and SUVs for sale at our showroom in San Jose.