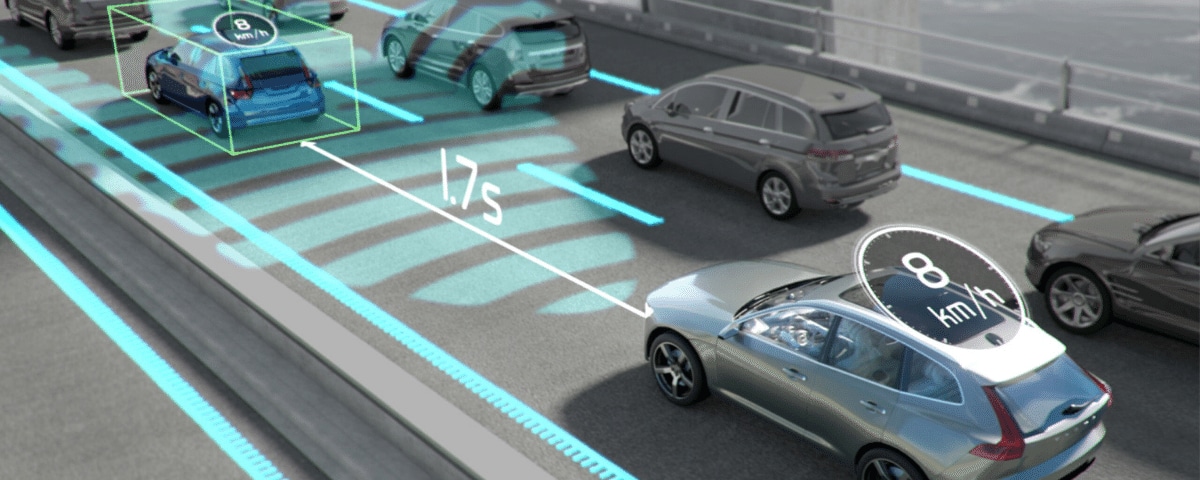 What Is Volvo Pilot Assist?
Volvo Pilot Assist is the next generation of adaptive cruise control technology that will automatically make subtle adjustments to the steering to help keep you and your Volvo centered in the lane. Active from a standstill up to 80 mph, Pilot Assist steering support can function in both stop-and-go traffic, as well as on the highway. By providing assistance in braking, accelerating, and now steering, Volvo Pilot Assist can help reduce stress and fatigue while behind the wheel.
What's the Difference Between Pilot Assist and Adaptive Cruise Control?
Pilot Assist works in conjunction with the Adaptive Cruise Control system. The standard Volvo Adaptive Cruise Control system utilizes a camera and radar sensor to constantly scan the road ahead and will automatically adjust your speed relative to the vehicle ahead of you. Pilot Assist takes this technology a step further by providing steering assistance to help keep your Volvo in its lane. Now on its second generation, Pilot Assist no longer needs a car to follow for the steering assist to function.
How to Use Volvo Pilot Assist
Follow the simply steps below to start using Volvo Pilot Assist:
Press either of the arrow buttons on the left-hand keypad to put the Adaptive Cruise Control in standby mode.
Use the Arrow key [ > ] to change to Pilot Assist in standby mode.
Press the Cruise Control in the middle of the keypad to activate Pilot Assist.
A green steering wheel symbol in the driver display (or in the head-up display) indicates that Pilot Assist steering assist is now active.
Learn More About Volvo Adaptive Cruise Control
Volvo Adaptive Cruise Control is currently available on new Volvo XC40, XC60, XC90, S90, V90, and V90 Cross Country models. For more information on Volvo Pilot Assist or Volvo Adaptive Cruise Control, feel free to contact us today at (408) 758-5501 to speak with one of our friendly and knowledgeable teammates. In the meantime, be sure to browse more exciting Volvo technology, or check out our new inventory to find your perfect new Volvo for sale in San Jose today!