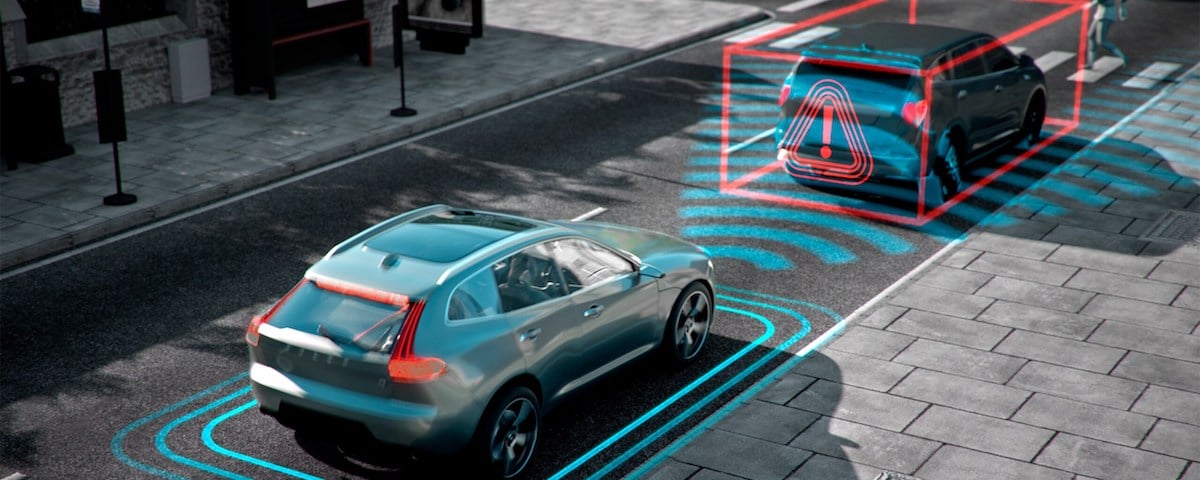 What Is Volvo Rear Collision Warning?
Volvo Rear Collision Warning (RCW) is advanced safety technology that scans the area behind your vehicle and alerts you of a potential oncoming collision. Being rear-ended is one of the most common types of collisions. Because you have your eyes on the road ahead of you, it can be almost impossible to see a collision about to happen behind you.
That's why Volvo created the radar-based Rear Collision Warning system to act as a set of eyes at the rear, and help prevent rear-end collisions. If a vehicle approaches from behind and the system calculates that there's a risk of collision, it helps alert the driver in the approaching vehicle behind by flashing your hazard lights at a high rate. And if a collision still can't be avoided, the Rear Collision Warning system tensions the front safety belts just before the impact. To further help reduce the strain on the occupants at the impact the system also activates the brakes if your car is at standstill.
Learn More About Volvo Rear Collision Warning
Volvo Rear Collision Warning is just one of the many IntelliSafe Surround features available with the Premium Package on new Volvo models. To learn more about Volvo Rear Collision Warning, or any other advanced Volvo technology, feel free to contact us a (408) 758-5501 to speak with one of our friendly and knowledgeable teammates. In the meantime, browse our new inventory to find your perfect new Volvo for sale in San Jose today!